If you were to set about artistically rendering Jesus' "corporal works of mercy," would you immediately get down to building a well-proportioned muscleman who's being handed a towel?
That's apparently what the muses instructed artist Antonio Cantone to create for them/us.
Now his nativity scene is causing outrage and consternation since it was unveiled in St Peter's Square earlier this month.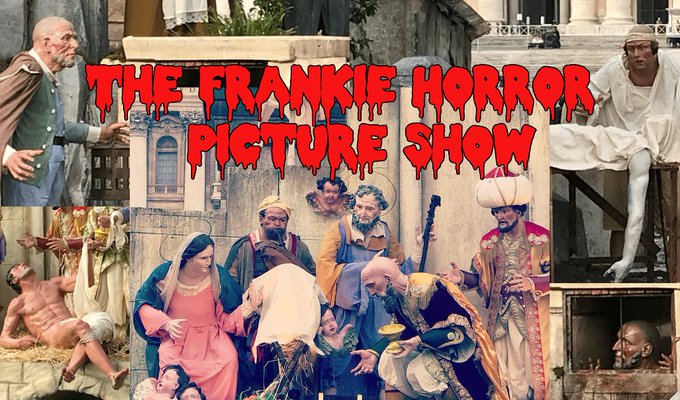 In fact, images of this naked man ISO moist towels were deemed too sexually suggestive by 
Facebook
. Canton insists this towel-less piece of cheesecake merely represents "clothing the naked." "It is not a campy nativity," says the artist. "It is particular and makes you think. It leaves no one indifferent; there are provocations."
Indeed there are, judging by social media response.
Many people think this naked linen-seeker is wildly inappropriate.
Others think the whole damn scene is a cultural abortion, considering it features a corpse and your standard, run-of-the-mill desecrated church.
Personally, we think it's a rather a romp.
The president of Arcigay Naples, Antonello Sannino, told Catholic blog Lifesite that "the presence of the Vatican Nativity Scene for us is a reason to be even happier this year."
"For the homosexual and transsexual community in Naples, it is an important symbol of inclusion and integration."
It also includes/integrates what look like sorrowful, terrified cherubs with baleful widdle eyes and quavering widdle infant-mouths, who may or may not have been gutted and disemboweled by King Herrod or some other sword-happy, tyrannical baby-hater.
More of this around the holidays, please.